http://www.marionmeadows.com
http://www.myspace.com/marionmeadows




I've been listening to Marion Meadows for quite a little while now and I thoroughly enjoy his saxy, funky style plus, he's a really nice looking man. That matters not. His style alone is why I've purchased several of his CD's and will always have my ear turned towards anything he does.

Marion and/or his people seem to have a really strong hold on his music, not that I blame him but it makes it really difficult to easily share why I enjoy his music. For samples of his style you'll have to just visit his website.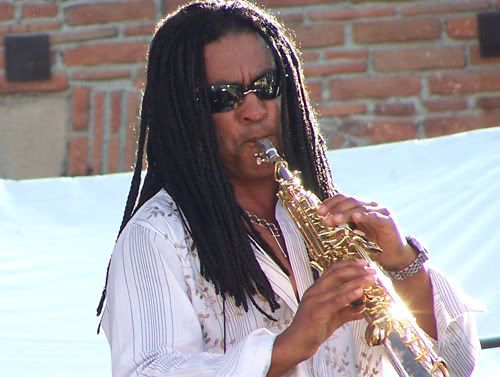 Wait! I did find a music video. I'll admit the clip isn't interesting (to me), but the music is very nice.