http://www.alfonzoblackwell.com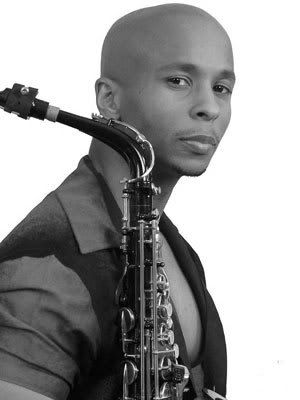 Alfonzo Blackwell is someone else that I've just recently discovered. He may not be new to anyone else but he's new to me. His style is right up my alley and as soon as I get a chance I'll be looking for some of his music to buy and add to my iPod.

This tidbit of information was copied from Alonzo's website.


Alfonzo blasted on the contemporary jazz scene in 1995 with his debut CD release, "Let's Imagine". He broke the mold upon his arrival. He garnered great success and critical acclaim with all of his CD projects while delivering his unique musical style. Top 10 radio hits including "Alfonzo's Love Theme", "Herminia", "Passion" and "Funky Shuffle" contribute to his many accomplishments. Alfonzo's music videos have struck an indelible chord with such original content; he received recognition with Billboard Award nominations. He also composes themes for movies as well as television, having co-written the theme song to the internationally successful television show, "Baywatch Nights" where he was featured every week with David Hasselhoff. Among honing his craft of playing alto, soprano and tenor saxophones, he is a well accomplished bass, drum, guitar and piano player. He has graced the stage and performed with numerous music greats which includes Gladys Knight, The Whispers and Roy Ayers to name a few. He also performs with contemporary soul artists such as Mary J. Blige, Faith Evans and Brian McKnight.
Here is a clip I found where Alonzo does an interview on BET.
Here is another video clip which is very nice, smooth and mellow.