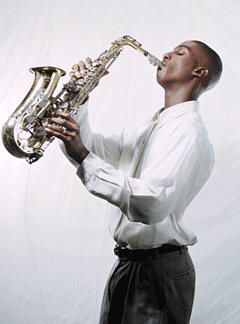 www.ericdarius.com

Image from www.smooth-jazz.de

Because I know some readers (like me), don't always check out the older posts I'm re-introducing a few of the blogs I did on some of my favorites saxy men when I first started this blog. This time it's Eric Darius because I don't want anyone to miss him if they've never heard of him before.

Just click here to go to my first post on him. There will a little more info and another video clip.

The video below is a picture video but I'm posting it because it's one of my favorite's from his CD.