http://www.kimwaters.net

Of all the artists I listen to, I think I have every one of Kim Waters' CD's and I will buy them without even pre-listening to them. I can guarantee that Kim Waters will always give sexy sax, something that will make me close my eyes, smile and drift away to wherever he takes me.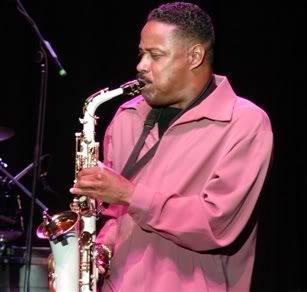 There weren't many video clips of Kim Waters which surprises me but I did find this one. It doesn't show him performing but you can still sit back and enjoy...



Sax me up!!